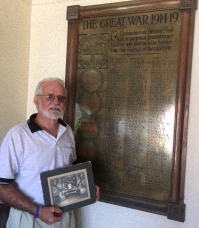 The Birdwood Military Museum is arguably the finest regional military museum in Western Australia. Funded largely by public donations, it is run by volunteers, most of whom are ex-Service personnel.
With hundreds of artifacts (uniforms, photos, medals, weapons, personal effects) on display, and many more in storage, the museum is a constantly-evolving depiction of Geraldton's and the Mid West's military history.
An Honour Board (at left, with Museum president Barry Stinson) became the focal point of the RSL Club. Given Geraldton's war effort, memorabilia started accumulating rapidly.
Club stalwarts Graham Perham and Kevin Gary started organising the collection and developing displays in a former storage room. Extra room was made available, resulting in today's space.
One of the special items is a homemade Australian flag, which went into battle with two soldiers from the Chapman Valley district – at Gallipoli and in France, England, Lebanon and Egypt.
Unique instrument: the Darnley Dixaline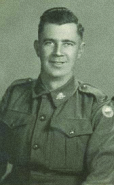 This unique handmade instrument was made by Signalman Walter Darnley, who served with the 2/28th Battalion.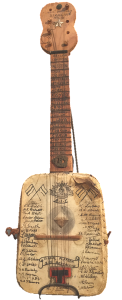 Sig Darnley made what he calls the Darnley Diaxline (Mark IV) from battlefield remnants, including the skin from a discarded drum, wooden crates, and toothpaste containers.
His wife, Thelma, sent the strings to him. The instrument, believed to be the only one of its type in the world, was crafted sometime between 1941 and 1942 and is believed to have been used at Tobruk.
It is signed by all 29 members of Sig Darnley's platoon and has a further 12 signatures of men from the battalion.